We Can Help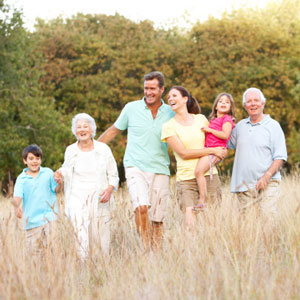 Naturally, chiropractic helps traditional neck and back problems, but chiropractic has also produced wonderful results with a variety of other problems, such as migraine headaches, carpal tunnel, foot pain and even allergy and sinus issues. These type of health issues respond well to chiropractic care and Dr. Green's unique low force adjusting techniques.
There are certain health conditions we especially enjoy helping patients with. For us, our most rewarding cases involve…
Migraine headaches
Migraine headaches are common, but they're not normal. Pain relievers of various types are the most common approach to migraines, but in our Virginia Beach chiropractic office we take a more natural approach. Dr. Green uses an uncommon low force anterior atlas adjustment that many times clears a migraine before a patient even leaves the room.
Hand Tingling or Numbness and Carpal Tunnel
The chiropractic approach that works so well with the spine can be applied to other joints and extremities as well. Many of our patients who once suffered from some type of neuropathic pain are now pain-free because of regular chiropractic adjustments. Using the CBP traction methods makes this relatively easy to fix and consistently amazes patients.
Foot Pain
Your feet are the foundation of your body, so if there is something structurally wrong with your feet, the rest of your body can suffer as well. Here at our Virginia Beach chiropractic office we often see patients who are very motivated to be free of their foot pain. Dr. Green uses the Charrette extremity adjusting technique which is very useful for treating patients suffering with plantar fasciitis and heel pain.
Patients can heal from almost any injury or disease if given the time and opportunity. Chiropractic provides that opportunity to unleash your own bodies capacity for health. Call us today to schedule your no cost consultation and see what sets us apart from other Virginia Beach chiropractors!
CONTACT US »

Atlantic Coast Chiropractic Can Help | (757) 313-6723