About Atlantic Coast Chiropractic
We've been offering hope and healing in Hampton Roads since 2002.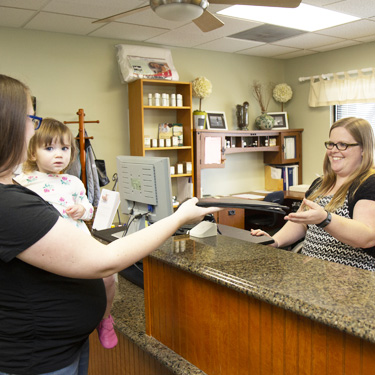 Our goal as a Virginia Beach VA chiropractor is to help as many people as possible unleash their inborn healing potential through subluxation removal. We do this in hopes of helping our patients achieve an active, fulfilling, and community centered lifestyle, so that they, in turn, may encourage others to do so. By our actions we hope to change the culture of fear, greed and violence that currently permeates our society.
A Truly Unique Approach to Health
Dr. Mithra Green, a second generation chiropractor, offers more than a decade of experience. He offers a unique skill set, using low force adjusting with clinically proven postural evaluation correction techniques. Dr. Green has found that combining these two wonderful approaches provides hope for people who have previously resigned themselves to living with painful conditions. Dr. Green is one of only 400 DC's nationwide certified in CBP postural evaluation.
Relaxing zen-like atmosphere
Located on a lake, our Virginia Beach chiropractic office offers a calm, zen-like setting. We have private adjusting rooms and always strive to provide a relaxing, serene environment where our patients feel at ease. We have onsite massage, onsite x-ray, and a play area for children.
Our staff are all long time chiropractic patients themselves and understand it can be unnerving using alternative healthcare. If you are new to chiropractic care, just let us know and our staff will help to make you feel more at ease.
"If It Ain't Broke, Make It Perfect"
We recognize the devastating physical, mental, and financial effects of ill health on American families. The attitude of waiting for symptoms to become so bad they can no longer be ignored has brought this nation to near bankruptcy. I strive to change people's attitude regarding health from "If it ain't broke, don't fix it." to "If it ain't broke, make it perfect."
Naturally, chiropractic helps traditional neck and back problems, but chiropractic has also produced wonderful results with a variety of health issues such as; reflux, thyroid, sinus problems, and many other conditions not usually associated with Chiropractic. Chiropractic is amazingly simple, remarkably safe and it works!
MEET DR. GREEN »
Relief & Wellness Chiropractic Care
Our approach is simple, yet powerful. We believe that health is among our most valuable possessions. Unfortunately we usually meet after you've lost the ability to function like you used to, or have given up on your health. As a result our commitment to you is two-fold:
Effectively treating your pain and helping you meet your wellness goals is our commitment to you. When you're in pain you have one goal: relief. So that's where we start! During this initial stage of intensive care, we are committed to providing you relief; then we will help and encourage you to achieve your highest levels of health.
Take Your First Steps Towards Better Health
Regardless of your health goals, please understand that we work for you. You're the boss! It's your body, your health and your future. Our job is to offer the finest chiropractic care possible. It's up to you to decide how much of it you want. If you have had a chronic problem that has become worse over the years give us a call so we can help you take your first step towards better health.

About Atlantic Coast Chiropractic | (757) 313-6723